Local Businesses
The links below contain fliers for local businesses that support St. Irenaeus.  Print them and bring them with the next time you dine at a local establishment and a portion of the proceeds will go towards our parish!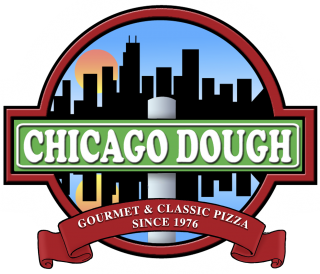 Power Up
Beginning on June 5, 2017 Rich Township High School District 227 will conduct our Summer Food Service Program as we have in the past. As the school year ends, many families find themselves in a situation where it is difficult to provide proper nutrition to their children on a daily basis. Many children suffer from a summer vacation "nutrition gap."
Our district helps to eliminate one worry for all children and their families by expanding access to the Summer Food Service Program in which breakfast and lunch is served FREE to all children from birth up to age 18, Monday through Thursday, during the months of June and July. This program is open to the community and every family and every child can participate! No registration is necessary. Just drop by and have a meal!
Site: Rich Central High School Cafeteria – 3600- 203rd Street, Olympia Fields, IL 60461
Dates of Operation: Monday through Thursday, June 5 – July 18, 2017
Breakfast Hours: 7:30 a.m. – 8:00 a.m.
Lunch Hours: 10:00 a.m. to 11:00 a.m. for students enrolled in summer programs or camps 11:00 a.m. – 11:30 a.m. for the general community
ALTERNATE BREAKFAST AND LUNCH SITES:

Rich East High School Cafeteria- 300 Sauk Trail- Park Forest, IL 60466
Rich South High School- 5000 Sauk Trail- Richton Park, IL 60471
JUNE 12th – JULY 18th SAME HOURS
A nutritious FREE breakfast and lunch will be available to ALL children. NO PROOF OF INCOME REQUIRED. ANYONE UNDER AGE 18 EATS FREE Your children do not have to attend this school district to participate in the Summer Feeding Program! Adults can purchase the same meals - $2.00 for breakfast and $3.00 for lunch each day.
If you are interested in further information regarding this program, please contact the Food Service Office at 708-679-5728 or 708-679-5731 or email This e-mail address is being protected from spambots. You need JavaScript enabled to view it.
St Irenaeus 1st Annual Golf Outing
Join Us on June 11, 2017 for our first annual Golf Outing
$80 per person includes:
18 Holes of Golf & Cart
Thank You Gifts
Chance to win a car
Lunch & Dinner
Cocktail Hour
Door Prizes
Chance to Win Great Prizes
& More!
$40 Dinner Only Option includes Cocktail Hour & Buffet Meal
Proceeds will be used to benefit St. Irenaeus Church's religious education program, the Food Pantry, Community Garden, and the PADS Program.
Click here to purchase tickets, make a donation or sponsor the event.